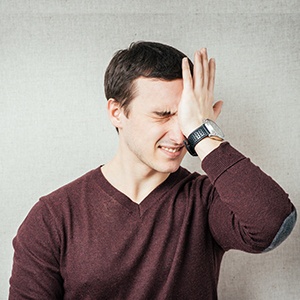 Each day across the country, tens of thousands of businesses launch an office renovation project – whether it's a re-invention, a refresh, or most often a combination of both.
Unfortunately, not all of these businesses will reach the finish line on time and in budget. And while sometimes the root causes of schedule and cost overruns are unavoidable and nobody is to blame (a.k.a. "force majeure"), many times the reasons are due to these 3 common – and certainly preventable – office renovation mistakes: 
1. Going the DIY Route
DIY in the context of office renovations doesn't mean that CEOs and other team members trade in their power suits for overalls and tool belt. Rather, it means that some businesses believe that it's most cost effective, or even simpler, to hire various professionals (project manager, architect, trades, general contractors, and so on), and manage the project internally.
Unfortunately, while this may look feasible on paper, the reality is typically quite different. Usually within days of launch milestones aren't achieved, deadlines are missed, and confusion, conflict and chaos erupts. In fact, in an overwhelming number of these DIY office renovation situations, the business ends up calling in an interior solutions specialist to parachute in and "clean up the mess" before things get even further out of hand.
2. Not Leveraging All Cost Saving Opportunities
There are many ways to keep office renovation costs in control, and within a business's prescribed budget. These include exploiting in-depth design knowledge to maximize space utilization, and applying value engineering tools and techniques to see how minor adjustments can impact significant cost reductions.
Businesses that do not have the expertise/in-house resources to leverage these cost saving opportunities, or do not work with an interior solutions specialist who can provide it, will invariably pay much more than they should – even if their project comes in "on budget".
3. Not Having a Robust PIM System
A robust PIM (project integration management) system is essential for an office renovation project of any size – including, and sometimes especially, seemingly simple jobs that often turn out to be unexpectedly complex. Anyone who has experienced a home renovation project that "went sideways" knows how frustrating and costly this can become.
Again, partnership with an experienced interior solutions specialist here is not just a wise investment, but it's mandatory to ensure that the project plan is developed, implemented, executed, controlled and closed effectively.
Learn More 
At Key Interiors, we have over 30 years of experience and more than 300 successful office renovation projects behind us. We know what it takes to ensure that office renovation projects comes in on time, in budget, and are handled efficiently, professionally and cost-effectively every step of the way.
Contact us for your free consultation!