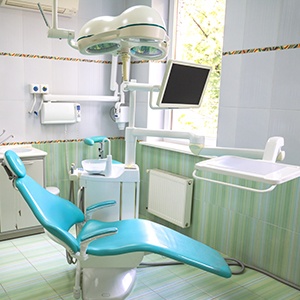 Just like doctors and all other essential healthcare professionals, dentists constantly need to find new and better ways in their practices to save time and boost efficiency — ultimately, so they can reduce operating costs, increase quality and improve patient care.
And in light of this, one of the most cost-effective, yet often overlooked areas they can address is related to sterilization stations.    
Specifically, many dental office designs are not configured to make instrument sterilization – which is a central, constant activity – an efficient process. As such, dentists and hygienists are obliged to waste valuable time that could be spent addressing other priorities.
3 Dental Office Design Tips to Renovate Your Space
Fortunately, solving this current or potential problem is not costly, risky or time consuming. At Key Interiors, we have worked with many dentists and dental practice groups, and based on our experience here are 3 dental office design tips to make sterilization a measurably more efficient activity:
1. Consolidate Sterilization Stations
One of the simplest ways to save time and boost efficiency is by consolidating sterilization stations. Aside from the obvious benefit of directing traffic to a specific destination — which is particularly beneficial when onboarding new hires — consolidating allows staff to more efficiently and accurately take inventory.
2. Re-design the Sterilization Room (or Area) to Support Workflows
Rather than trying to align workflow needs with available space, equipment and furniture, it is much more efficient to approach things from the other direction: re-design the sterilization room (or area) so that it supports required workflows.
For example, instruments that need to be sterilized can be allocated to a specific section, a cleaning station could be implemented in another section, and ready-to-use instruments in yet another section. These sections are not physically separated by walls, but rather by the layout itself. As such, staff can easily move between sections based on their current task, yet without bumping into each other and creating traffic jams.
3. Optimize Storage Space
One of the most common challenges that dental office staff face, is running low on sterilization supplies at the worst possible time (e.g. just ahead of the busy "back-to-school" period, just prior to the holiday party season, etc.).
Smart, efficient dental office design can help prevent this frustrating and costly situation, by optimizing storage space so that several weeks or even months' worth of supplies can be on-hand – but without "getting in the way" or making a professional, stylish dental office look like a storage warehouse.
Learn More
As noted above, over the years the Key Interiors team has helped many dentists and dental practice groups re-fresh or re-invent their dental office design – so they can save time, boost efficiency, and ultimately have a leaner, more successful and patient-centric practice.
To learn more, contact us today and schedule your complimentary consultation.