Every business should strive to deliver the best possible customer experience for their patrons. That's especially true of dentists and other medical professionals. Indeed, in order to retain and attract new clients, dentists need to create an office atmosphere where their patients feel relaxed and at ease. Unfortunately, that's not always a straightforward project. At Key Interiors we've worked closely with dental professionals for years to find solutions for their workspace problems. Below, you'll find a few examples of how we've brought dental office renovation ideas to life. Check them out for yourself!
Wright DDS
Often, a visitor will make a snap judgement about a location based on the layout and appearance of the waiting room. Natural light, comfortable furniture, and easy access to the staff are necessary to forming an elegant waiting room for your practice.
Endodontic Specialists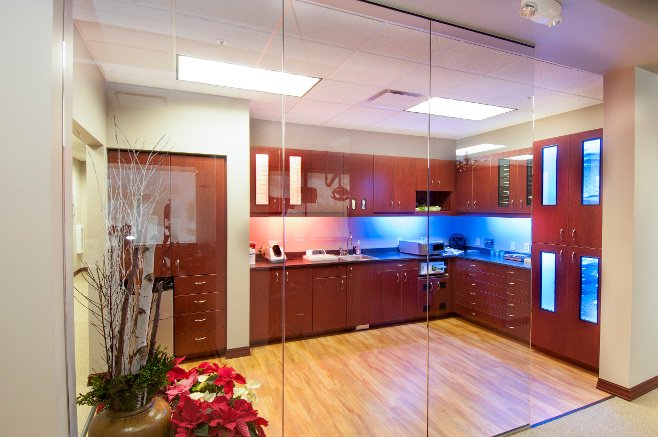 Unlike corporate offices, dental facilities need to cater to guests as much as employees. Still, it's critical to construct a simple-to-navigate and clean workspace design that allows your team members to work productively and efficiently.
Grove Dental
Transparency is almost always a good thing in regard to office design. The easier your employees can access equipment –– as well as collaborate with coworkers –– the better. Plus, open spaces will eliminate the claustrophobic feel some dental offices have.
West Loop Dental
Of course, modern amenities are always welcome in contemporary office design. Dentists know how frightened some patients can be, so anything you can do to put your visitors in a good frame of mind before (or in this case, during!) their appointment is obviously beneficial.

Southland Smiles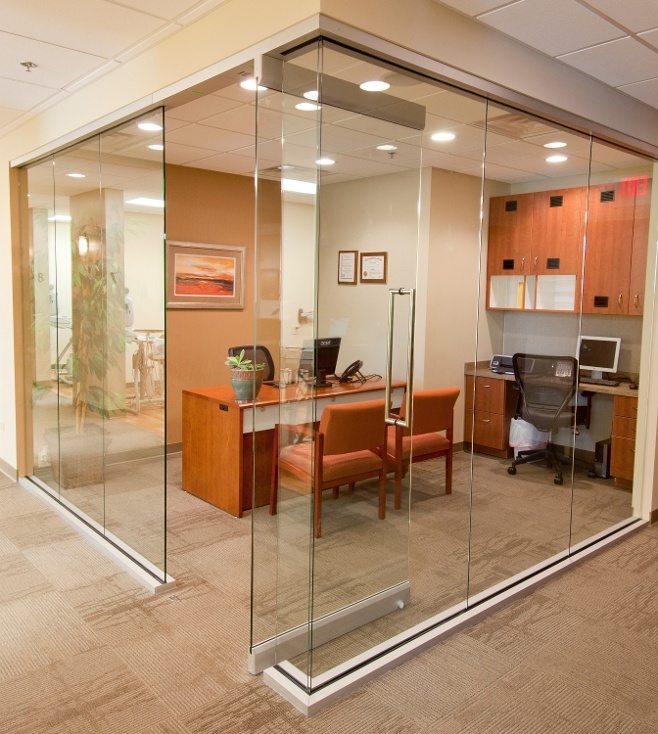 In an ideal world, your office should be both professional and welcoming. Striking the right balance for your workspace is difficult, but it can be done.
Contact the Pros
Seeing how other practices have tackled their office design issues is a great way to determine the best course of action for your dental workspace. And remember, you don't have to do it all by yourself. Contact the Key Interiors team today for professional help, guidance, and assistance with every aspect of the renovation process. Not sure if your dental practice is in need of a renovation right now? Then check out our free eBook to find out for sure!{{cta('be9ee934-8da3-4f57-9a54-072b3b5e3be0')}}