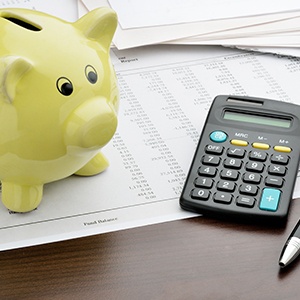 Anyone who has experienced a "runaway" home renovation project understands all-too-well that what can start out as a straightforward plan, can quickly become a proverbial money pit.
Well, when the scene shifts from home to business, the risks and potential costs of a poorly managed renovation increases exponentially. What's more, unforeseen issues typically lead to significant delays, which aren't just aggravating, but also drive up costs as employees have to work off-site or in temporary locations.
The good news, however, is that keeping your office renovation on budget is certainly possible. It just takes some proactive planning and the right partnerships. Below, we highlight 4 tips to keep in mind:
1. Start with the end in mind.
Ensure that your plan is robust, realistic and carefully mapped out to achieve your office renovation goals (e.g. create more collaborative and open spaces, improve workflows, modernize the look and feel, etc.). The last thing you want is to discover during your project that you need to significantly pivot because you're heading in the wrong direction.
2. Do a systems check.
While the aesthetics, layout and design of your office renovation are key priorities, don't overlook the importance of having adequate systems to support your employees, and smoothly run your new-and-improved operations. These systems include (but aren't limited to) electrical, lighting, HVAC, networking, and security. Doing your homework here will help you identify what steps you need to take before and during the office renovation – and how much it should cost.
3. Build a realistic schedule.
The importance of a realistic schedule cannot be underestimated, since time literally is money during an office renovation project. Keep in mind that a renovation project is not necessarily faster because the building already exists; in fact, depending on the scope of the renovation and the condition/age of the building, it could take longer than you initially expect. Also factor in lead time for receiving materials, and build contingencies for possible delays (e.g. weather, etc.).
4. Choose a PROVEN Partner
And last but certainly not least: the most vital decision you'll make when it comes to your office renovation is choosing a PROVEN partner, which is one that:
Is capable of managing your project from initial design through to completion – and has the case studies and testimonials to prove it.
Delivers a full range of services, including design-build, architectural design, and construction management.
Has a design center with a vast range of office furnishings and contract furniture.
Will help you achieve measurable cost savings by leveraging their design knowledge and value engineering process.
Has in-depth experience with the building permit process and working with city inspectors.
Has a full team of licensed contractors available for immediate mobilization.
Will take care of the planning, systems check and scheduling described above – so you can focus on executive decision-making vs. getting lost in a mountain of details.
At Key Interiors, we're to be a PROVEN partner that has successfully completed more than 300 projects. Contact us today to learn more, and take advantage of your complimentary office renovation consultation.