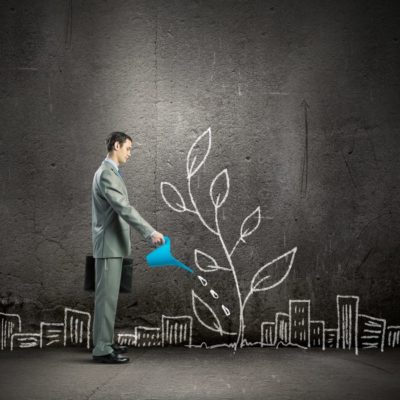 Every business owner wants to promote growth; that much is obvious. However, when a company actually manages to achieve growth, business owners often have to deal with new set of (unexpected) challenges and obstacles. Unfortunately, a growing company's current workspace can actually hamper its progress. Indeed, operating out of an office that doesn't suit the needs of your business as it grows and develops will undoubtedly cause frustration among your ranks. To prevent that from happening, you should consider implementing any one of these four office layout ideas at your location. Check them out here:
Fit and Floral
Professionals expect a lot from their offices these days. The modern employee spends a great deal of their time at work, and progressive companies take measures to improve the amenities in and around their offices in response. This can include, but is not limited to, implementing a fitness center within the office, adding health-conscious options in the cafeteria, decorating the office with flowers and plant life, offering comfortable and flexible seating arrangements, and in general –– creating a "home-away-from-home experience" while at work.
Eye-Catching Designs
Conversely, some businesses need an office that instantly conveys their professionalism to visiting clients and partners. For business owners who entertain guests often, it may prove beneficial to go with an eye-catching modern design. Big, bold colors along with an emphasis on your company's brand and values can go a long way toward making a stunning impression on important clients looking to do business with you.
Collaboration Centers
Not all teams work together closely. In fact, there are plenty of companies that employ staff members who never actually work in the same physical space with each other. Still, most business owners recognize the power of collaboration in the work environment, and small, tightly knit groups need open spaces to brainstorm and work out complex problems. If that sounds familiar to you, you may want to pursue an open-office design. Typically, open offices encourage employees to operate in a common area and only occasionally retreat to their own spaces when they need to. Bright lighting, casual meeting spaces, and plenty of whiteboards also define this style.
Resource Rooms
Some employees do their best work when left to their own devices. Business owners who trust their team members and want to encourage them to learn and grow on their own, can consider adding resource rooms and/or "libraries" within their workspaces. Not only will this give your new digs a distinctive, relaxed vibe, but these rooms dedicated to study can offer highly motivated employees the opportunity to expand their knowledge base and enhance productivity as a result.
The Bottom Line
At the end of the day, your business, company culture, and office layout is unique. So just because your situation doesn't fit into a cookie-cutter mold, doesn't mean you can't create the perfect office for your team. In fact, if you're looking to get started on an office project that addresses your specific brand, needs, and goals contact then Key Interiors team today. We've got the experience and the know-how to help you turn a plan into reality. Not sure if your company's ready for a redesign? Then check out our free eBook here to learn when to pull the trigger and upgrade your workspace.{{cta('be9ee934-8da3-4f57-9a54-072b3b5e3be0′,'justifycenter')}}