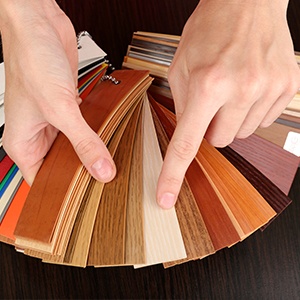 Reinventing your office so that it's more functional, efficient and esthetically impressive can be surprisingly affordable. Here are 4 budget friendly office renovation design tips that will give you the impact and results you want – but without breaking your budget:
1. Use Open Office Design
Open office design eliminates cubicles and minimizes walls, so that employees can more efficiently and effectively interact and collaborate. Yet at the same time, this design approach is very affordable, since compared to a conventional office renovation project there are fewer materials to purchase, and labor costs are also lower (since the project takes less time). And on top of this, open office design will make better use of your lighting and HVAC systems, which will lower your monthly utility and energy bills – therefore saving you even more money.
2. Replace Old Carpet with Polished Concrete
Instead of replacing your carpet, it's much more cost effective to pull it up and polish the concrete underneath. What's more, polished concrete is very resistant to high foot traffic, requires less maintenance, has a longer service life, has high light reflectivity (which reduces lighting costs), and is a sustainable flooring alternative that doesn't require hazardous coatings, cleaners or adhesives.
3. Refurbish Your Existing Furniture
Instead of replacing your existing furniture with new items – which can quickly drive up your costs – why not refurbish your existing furniture instead? For example, you can refinish and repaint workstations, "tune up" and re-upholster chairs, get rid of scratches and scuff marks from cabinets and desks, and so on. Plus as an added bonus, if you're aiming to achieve LEED certification for your office, then refurnishing your existing furniture will earn you points towards that objective.
4. Avoid Permits 
You'll save both money and time by focusing on office renovation activities that don't require costly building permits, such as those that involve:
Replacing or repairing interior finishes such as carpet, hardwood flooring, tile, paint and wallpaper
Cabinetry and furniture without electrical plumbing connections; in-kind replacement of toilets and sinks
Low voltage wiring for phones, thermostats, computers, security alarms, etc.
Be sure to work with your designer to ensure that you're in full compliance. 
The Bottom Line 
As you can see, there are several ways that you can complete a transformative office renovation, while staying within a relatively low budget. What's more, as noted above, you can expect productivity, efficiency and morale to rise after the project – which further boosts your ROI.
Learn more about your budget friendly office renovation options by contacting Key Interiors today. We'll be pleased to provide you with a free consultation.