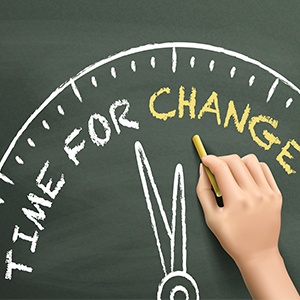 Businesses invest in everything from training to technology in order to reduce costs and improve productivity. However, despite these significant investments and best efforts, there is an element that may be pushing in the opposite direction by adding costs and reducing productivity. This aspect, surprisingly, could be the office design itself!
Below, we highlight the 3 ways that office design works against employees, instead of supports their performance and results: 
1. Not Enough Space
Many things on the business landscape are getting smaller – and that is a shift in the right direction. For example, in the "old days", network servers were as big as cars, and mobile phones were hardly mobile at all.
However, some good things do not necessarily come in small packages, and for many employees the environment they work in is on top of this dubious list. Indeed, as noted by Fast Company, the trend towards ever-shrinking office space has a lot to do with the rise in disgruntled and disengaged workers.
2. Not Enough Natural Light
Business lighting is often an afterthought, in the sense that "as long as people can see then it must be fine". However, lighting quality has a significant impact – for better or for worse – on employee productivity and wellness. In particular, the absence of natural light can be highly detrimental. According to a study by researchers at Northwestern University "the extent to which daylight exposure impacts office workers is remarkable. Day-shift office workers' quality of life and sleep may be improved via emphasis on light exposure and lighting levels in current offices as well as in the design of future offices."
3. Poor Space Utilization
Many businesses are using all of their available space, but they are not utilizing the space. The difference is that the former is about deploying people, furniture and other equipment in what is essentially a continuation of previous decisions that may have made sense at one time, or in some cases, were just arbitrarily chosen and took root from there.
For example, if the IT team has always worked next to the lunchroom, then that is where they are now, and it is almost certainly where they will be long into the future. The same goes for the decision to put shared resources like printers, shredders, and so on. If they were always next to the back entrance, then that is where they will be.
Clearly, this deployment is not strategic – which invariably means that people and things are not placed in a way that utilizes all available space. The consequence is that employees cannot be as productive as possible, and businesses are not getting full value for the cost of their space.
Learn More
The good news is that addressing these negative office design aspects does not necessarily require a relocation or renovation – either of which may be impractical or cost prohibitive at this time. Instead, the solution is a focused and strategic re-design that will ultimately allows employees to improve their levels of performance and engagement, and help businesses increase productivity and results.
To learn more, contact the Key Interiors team today. Your consultation with us is free.