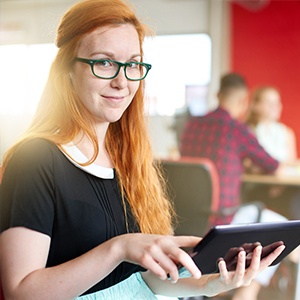 For several years, business leaders and executives have been told that "the Millennials are coming", and they should be ready to adjust to this unprecedented demographic shift. Well, the messaging has changed, because the Millennials are no longer coming: they are already here!
Indeed, according to analysis of US Census data by the Pew Research Center, Millennials have overtaken Generation Xers as the largest cohort in the labor market – and the numbers (currently at over 53.5 million) and influence are only going to get bigger in the years to come; not smaller.
Naturally, business owners and executives who have not yet fully adjusted to this change, will need to shift into high gear ASAP. And a key item on top of their priority list should relate to office design.
With this in mind, below we share 3 office design tips for Millennials that drive everything from retention and engagement, to productivity and results:
Open Office
Millennials are an "ask first" generation, in the sense that they have been trained since childhood to make inquiries and share knowledge, rather than put their heads down and try and figure out everything on their own. In other words, Millennials see asking questions – including seeking help – as a strength and not as a weakness.
In light of this, many Millennial-friendly workplaces are adopting an open office design, which significantly reduces (if not eliminates) cubicles and formal workstations, and replaces them with less structured "work zones" where collaboration and interaction are more frequent and less formal.
Healthy Workplaces
Millennials are not just the healthiest generation in history. They are also the most health conscious in history as well. Indeed, forget the stereotype of Millennials hovering inside Starbucks drinking 600-calorie liquefied deserts. You are more apt to find Millennials in yoga class, at the gym, at a nutrition conference, and so on.
As such, many businesses are wisely focusing on ways to make their environment healthier, such as by allowing more natural light, bringing the outside indoors by adding plants, implementing breakout spaces for employees to relax and recharge, choosing more relaxing "dorm-inspired" furniture such as couches, beanbag chairs, and so on.
Smart Furniture
Another high-impact way to attract, engage and empower Millenials at work is through "smart furniture", such as workstations with built in USB charging ports, sit-stand workstations, integrated presentation capacity, and so on. Naturally, these additions are beneficial to all employees, and they make a very positive impression on customers and clients as well!
Learn More
To learn more office design tips for Millennials, and how to implement them in your environment, contact the team at Key Interiors today. Your consultation with us is free.