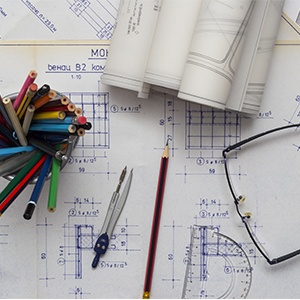 When it comes to making your organization more efficient, productive and profitable, you naturally focus on key aspects like technology, personnel, systems, processes, and so on.
However, there is another piece of the puzzle that is just as important, and yet is often overlooked when it comes to optimizing a work environment: space planning. Below, we highlight what this concept is, and why it matters to your business.
What is Space Planning?
Space planning is a strategic, multi-phase process that involves establishing interior spatial areas, defining workflow (i.e. traffic) patterns, and creating plans for deploying and installing furniture and equipment. Essentially, space planning aims to achieve three fundamental goals:
Incorporate processes and workflows — both those that are existing, and those that would improve overall efficiency.
Enhance image, branding and overall esthetics.
Customized Approach
What's more, space planning is not a template-based or "one-size-fits-all" approach. At the heart of the process are a business's unique priorities, goals, needs and objectives, which can include (but are not limited to): staffing expansion plans, design constraints and considerations, security, privacy, access for the disabled, branding, and the list goes on. All of these factors need to be integrated into the overall space planning approach.
Key Skills for Effective Space Planning
As noted above, businesses (e.g. executives, managers, employees) play a key role in the space planning process. However, the expertise needed to ensure that the process is effective and successful is rarely available in-house. This expertise includes:
Spatial design (i.e. the design of human environments, which includes elements of interior design, architecture, visual technologies, etc.).
Organizational design (i.e. realigning systems, structures and workflows to align them with business objectives)
Interior detailing
Materials
Finishes
Furniture sourcing (which can include repairing/refurbishing existing furniture so that it is safe, functional and esthetically aligned with the environment's visual profile)
Furniture, fixtures and equipment (FF&E)
Ergonomics
Building codes, laws and regulations
Presentation skills
Project management
Value engineering
Vendor and supplier management
Quality assurance
Communication management
Schedule management
Learn More
To learn more about the art and science of space planning – and more importantly, how it can be applied in your business environment to improve everything from employee engagement to bottom-line profitability – contact the interior specialists at Key Interiors today. Your consultation with us is free.