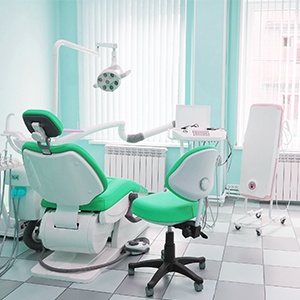 While all dentists know that the look and feel of their waiting room is important, many are surprised to discover just how influential it is to keeping – or in some cases – losing a profitable patient (and all of their profitable referrals!).
Indeed, as noted by patient education expert Matthew Garms in Becker's Healthcare:
"Patients in waiting rooms are often nervous, anxious, depressed or sick. The environment where they wait anywhere from a few minutes to several hours will either add to their stress or help relieve it. Whatever feelings are created in the waiting room follow patients into their appointments and, either positively or negatively, affect their interactions with staff."
In light of the key and often defining role that waiting rooms play in overall patient experience – for better and in some cases for worse – below is a list of furniture that must be included in your dental office design:
The era of uncomfortable "airport-style" waiting room seating is over – and for patients, its end has been long overdue!
Instead of generic chairs, we recommending bringing your dental office design to life by using a mix of furniture – such as armchairs, closed arm lounge chairs, and even loveseats. This can instantly create a relaxing, yet professional environment, and help patients look forward to spending time in your waiting room; instead of counting the minutes until they can leave.
Workstations and Work Tables
An increasing number of patients – from students to seniors – want their time in a waiting room to be productive. Providing workstations or work tables gives them the space they need to launch their laptops and get stuff done (or just surf the web if that's their choice). Plus, it makes them far less focused on how much time they are actually waiting, which can be highly beneficial when appointments are behind schedule, or simply when some patients show up too early.
And of course, providing complimentary Wi-Fi access and ample access to USB ports and outlets for charging devices and laptops will certainly be appreciated by your web-savvy patients!
Go with Fabric instead of Vinyl
Traditionally, dental office design has learned towards furniture covered in vinyl, because it is easy to clean, durable, and relatively inexpensive – all of which are important considerations. However, a growing number of practices are learning towards fabric coverings, and we recommend this as well. Fabric coverings are more sophisticated, professional in appearance, and can be coordinated (both style and color/pattern) to align with your overall branding.
Learn More
At Key Interiors, we have in-depth experience helping dentists choose the right furniture for their dental office design, while staying within their budget. To learn more, contact us today and schedule your free consultation.