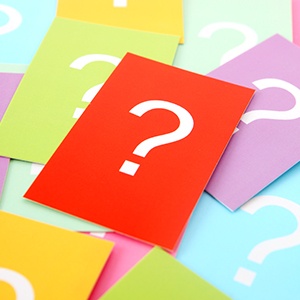 We are all familiar with the adage "an ounce of prevention is worth a pound of cure". Well, with over 30 years of experience in office renovation field, take it from us that prevention is worth far more than that – it can literally mean the difference between an experience that is affordable and rewarding, and one that is stressful, costly and regrettable.
Obviously, your office renovation partner will have, by far, the biggest influence on whether your experience is successful or not. But what may be less obvious, is how to choose the right one.
To help you make the right choice – and steer clear of partners that will let you down rather than exceed your expectation – here are 5 questions that you should be asking:
Are you fully and properly licensed, certified and insured?
This is one of those "we hope it would go without saying" questions that, unfortunately, we are obligated to note, because there are some contractors and companies who are not fully and properly licensed, certified and insured. Some of these transgressors are ignorant of the rules, while other deliberately cut corners to save money. Both of these are inexcusable, and any issues here are a big red flag. Legitimate and professional office renovation companies will be happy to show you proof of their credentials without delay.
What is your experience? 
While no two office renovation projects are alike (take it from us!), there certainly are underlying principles, protocols, procedures and industry best practices that should be followed. You definitely want your partner to have proven experience with all of these, and gladly show you examples of past work, as well as testimonials and feedback from satisfied clients. There is simply no substitute for experience, and we would argue that this maxim is even truer in the office renovation field than some others because of the risks and complexities involved.
What is your philosophy?
All established and experienced office renovation companies have a philosophy, which they use to guide their work and govern their communications with clients and other stakeholders. You want to know what your prospective partner is going to bring to the table, and what they are doing to do to help YOU succeed. For example, here at Key Interiors, one of the elements of our philosophy is that we use value engineering to help our clients save money and time, an explore various options and possibilities with respect to materials.
What is your communication approach?
Effective communication is essential, and frankly speaking, some office renovation companies are stronger in this area than others. You want to ensure that you will be informed as appropriate throughout the project, and you want to know who you will be communicating with and the method (e.g. online software system, etc.).
Will you help us design the ideal space?
Your office renovation partner must do much more than successfully implement your vision. They must also help you create it by helping you explore options and understand pros and cons, advantages and disadvantages, and other facts that will help you make a smart decision. At the same time, your partner should provide you with highly detailed 3-D rendering (i.e. drawings) so you can envision different options before you commit to turning them into reality.
Learn More
At Key Interiors, we are fully licensed, certified and insured, deeply experienced, rooted in client-first design and build philosophy, make effective communication a top priority, and go out of our way to help our clients design their ideal space. This is not just our profession, but it is also our passion, and we have been proudly leading the way for decades!
To learn more, contact us today and schedule your complimentary consultation.