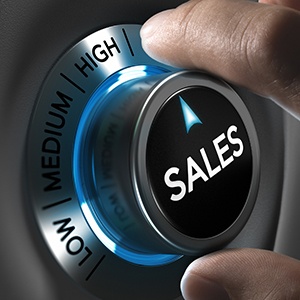 At Key Interiors, our clients in both the business-to-business (B2B) and business-to-consumer (B2C) space frequently inquire about how we can help them create a branded office that boost sales.
That is, they want their brand to be captured by their office design, so that it is part of their overall communication and culture; both externally in how they engage customers and partners, and internally in terms of how their workforce is motivated and inspired.
While every business is unique and that is always our starting point (i.e. we do not use "one-size-fits-all" templates), generally speaking here are 5 principles of creating a branded office that boost sales:
Conduct a Brand Inventory
It is valuable and, in some cases, necessary for businesses to take a step back and conduct a brand inventory. This is an interesting and fun process, in which a business discovers/re-discovers its core values, competitive advantages, and other elements that make it special and unique, and for which it is known in the marketplace – or wants to be known in the marketplace. This insight ultimately serves as a way to calibrate all subsequent branded office-related decisions (including those that are highlighted below).
Identify Colors
Colors play an important role in establishing brand consistency and recognition. Indeed, we only need to look at large financial firms, airlines, national or international retails chains (e.g. Starbucks), or even professional sports leagues and teams to see how this is done at the highest levels.
Identify Materials
Materials and surfaces are another important, yet often overlooked element of an overall brand. These include flooring, furnishings, and even fixtures and window coverings (e.g. blinds, curtains, shades, etc.).
Identify Workflows
Another key characteristics of the most impressive (and most profitable) branded offices, is that the overall layout and configuration is aligned with optimal workflows. As such, teams efficiently interact and move around without getting in each others' way and getting snarled in human traffic jams, and customers (or clients, visitors, etc.) are ushered into appropriate areas (e.g. order desks, reception areas, etc.) without getting disoriented or frustrated.
Be Consistent!
Last but certainly not least, a critically important principle is to be consistent. This means that decisions should not be made in a vacuum, or irrespective of how they will impact other aspects. Ultimately, while a brand is a complex and sophisticated corporate asset, it is not perceived by customers and clients in terms of pieces or parts. Rather, it is viewed holistically. As such, it must all "fit together" in one seamless, consistent experience.
Learn More
At Key Interiors, we have decades of experience helping businesses create a unique, progressive and impressive branded office that boosts sales. To learn more, contact us today. Your consultation is free!