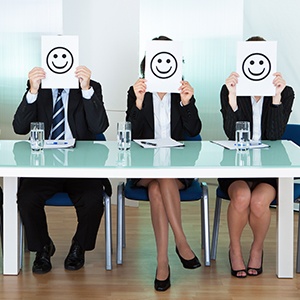 When it comes to making office renovation-related decisions, business owners and other leaders need to focus on cost, schedule, scope, the impact on customers and brand, and how it will help employees be more productive and collaborative.
However, it is also wise, where practical and appropriate, to make the office renovation as "employee-friendly" as possible. After all, just as customers ultimately determine if a product or service is rewarding, employees will have a major influence on whether an office renovation truly achieves its goals, or falls short of reaching its potential.
With this in mind, below we are pleased to share 5 employee-friendly office renovation tips:
Involve Employees in the Decision-Making Process
Invite employees to participate in the process, and provide input on elements such as colors, materials, designs, and so on. This does not mean that their suggestions will be binding (and you want to make this very clear at the outset!). But it will help them be more engaged in the process, and "buy into" the office renovation. This can go a long way towards boosting team morale, and making the experience a success.
Improve Lighting & Environmental Systems
Two major criticisms that many employees have about their workplace are that the lighting is a problem (either too dim, too bright, or a mixture of both throughout the workplace), and that the environmental systems turn certain areas into freezers and others into saunas. Addressing both of these core concerns as part of the office renovation virtually guarantees that it will be celebrated by employees, rather than criticized.
Customize Spaces Based on Function
It can be very beneficial for your employees – and more productive for your business – to customize spaces based on function. This is because various teams work in different ways. For example, financial teams may need more traditional workspaces; especially if they are working on confidential and private information. On the other hand, marketing teams may benefit from more open environments that promote interaction and collaboration – and as such, fewer (if any) cubicles, and more breakout spaces to hold informal meetings and brainstorming sessions.
Provide Spaces to Relax & Unwind
Most employees spend more waking time at work than anywhere else; but if they cannot relax and unwind throughout the day and week, then part of that waking time will be replaced by sleeping time (or at least time when they are sluggish, exhausted and putting their physical, emotional and mental health at risk).
Given the above, it is (once again) beneficial and productive to identify spaces where employees can relax and unwind. No, you do not have to provide a spa-like experience. But even a small, designated space in a low-traffic area can be sufficient to help employees recharge their batteries from time to time.
Re-Invent the Lunch Room
Simply put: most lunch rooms are not employee-friendly spaces. They are often too small and crammed, lack counter space and appliances, and the furniture is old, worn down, uncomfortable, and possibly unsafe as well.
If your lunch room needs to be re-invented, then achieving this goal as part of your office renovation will be a MAJOR hit with your employees. Be assured this can be done affordably, and the transformation can be astonishing and inspiring.
Learn More
To learn more about achieving an employee-friendly office renovation, contact the interior solutions specialists at Key Interiors today. We will introduce you to cost-effective, high-impact possibilities and options that will support your business, your brand, and of course, your employees!