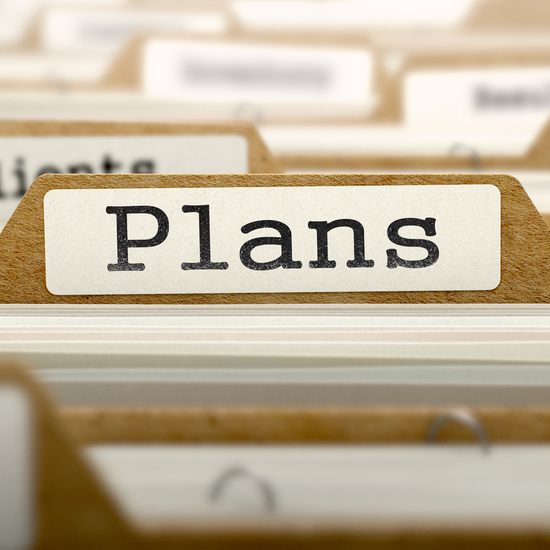 When it comes to interior office design, size can matter a great deal. However, it is possible to build a functional workplace in a small office, even if you've struggled with a lack of space in the past. The key to maximizing a work area is, unsurprisingly, organization. It's imperative that your team is able to make use of all of the space available to them. Fortunately, if they do, improved performance is almost certain to follow. With that in mind, today we're going to explore five office organization hacks that provide serious benefits to small workplaces:
File it Away or Throw it Away
Clutter is the bane of all office environments, but small offices in particular can't afford loose, unneeded paper stacks taking up valuable real estate. Given that fact, small business owners should institute a "file-it-away-or-throw-it-away" policy at their office. Important documents need to be stored properly and non-essential papers should be discarded (or better yet –– recycled!) quickly.
Stack it Up
What an office may lack in horizontal space, it can make up for with unused vertical space. If this is the case in your workplace, take advantage of your high ceilings and stack boxes with office supplies, old files, and other miscellaneous items. You'd be amazed how much room stacking just a few boxes will save!
Buy Bigger Trash Cans
Want to make sure your team always throws unimportant items away? Then invest in a few large trash cans. It may sound strange at first, but the bigger the trash can, the more willing your team will be to toss refuse out.
Limit Distractions
Personal knick-knacks and office art are fantastic additions to any business environment. However, you should remove any potentially distracting items that take up a lot of space. Big, ungainly pictures, then, can come down to make way for whiteboards, smart TVs, or other practical products. Furthermore, some business owners may want to consider imposing a limit on the number of personal effects allowed at a desk. Sure, a few pictures and trinkets are fine, but there's no need for someone to house their entire bobblehead collection on their desk, for instance.
Multi-Task Rooms
As a modern professional, it's likely that you yourself are asked to multi-task and perform a variety of roles in your day-to-day activities. Progressive business owners make sure that the rooms in their office also serve more than one function. It's a good idea to designate certain rooms or areas for collaboration, meetings, phone calls, etc. But when your team isn't using a room for that express purpose, it should work in some other capacity as well. That's one reason why it's critical for modern offices to possess plenty of furniture and outlets –– so that employees can tackle assignments throughout the workplace. Remember, the best offices –– regardless of size –– are also extremely versatile.
Final Thoughts
Despite their best efforts, sometimes business leaders can't find a way to optimize a small office space. When that happens, make sure to contact an interior design professional to help you renovate, redesign, or relocate your workplace. At Key Interiors, we have years of experience working with businesses across industries, and we know how to deliver meaningful office design solutions under deadlines and financial constraints. Contact us today to get started. Or, to see firsthand how we make good on our promise to stay on schedule and under budget with each project, check out our free eBook here:{{cta('fe462ba7-e1b7-40f2-8692-91e01a26aac5')}}